DRIVEWAY CONCRETE- FRISCO CONCRETE CREW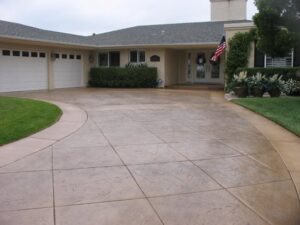 Appearances Matter
Appearances mean a lot for any structure. It can create first impressions that will last and lead people to have their own opinions about a home or a business. And it can also lead some to make up their minds about the structure and inevitably about the people within them as well.
If you're the type of home or business owner who cares about appearances, then you should look for options. After all, your home or building should reflect what you or your business is all about. So you need to be careful about choosing the option that you'd go with.
Driveway Concrete – A Seemingly Unlikely Option
A driveway might seem like an unlikely answer to your concern about appearances. However, looking at it closely will reveal that it's actually a good choice for you to make a nice first impression. You're actually going to nail two birds with one stone – you get to have an awesome-looking appearance and you get a practical addition to your space.
It's not just about getting a new driveway. Sure, a brand-new driveway is awesome, but that's not always the right solution. Maybe your old driveway simply needs to be refreshed by patching it up and repairing some worn-out areas. That's also a practical way to deal with it instead of having an entirely new one built. But whether you get a new driveway or repair the old one, the key is hiring the right contractor.
Find Your Way to the Right Contractor
You have your goals of setting up the right look for your home or building as well as having something practical in the process. To help you achieve that, you need the right contractor and the right concrete contractor in particular. Because if you want a good-looking driveway that offers convenience, you need a concrete contractor that is equipped with the right amount of skills, knowledge, and experience.
There is no way that a contractor that doesn't have any of those qualities can actually be of help to you. If you make a mistake with the contractor that you hire, then you run the risk of not having the look you want and possibly a messed-up driveways as well. If you're from Frisco, Texas or nearby, then you need to work with us at Frisco Concrete Crew.
Let Our Frisco Concrete Crew Drive You to Your Goals
Frisco Concrete Crew is definitely the right concrete contractor for your driveway concrete project. We offer expert services that will allow you to maximize what a quality concrete driveway has to offer.
One solid proof that we are experts in our field is the fact that most property owners as well as developers choose to work with us. They put their trust in us because they know that we'll be able to deliver on their requirements and expectations. Whether it's a simple concrete driveway or a driveway repair project, we will do a stellar job for them. Other projects that we can do includes foundations, patios, and retaining walls.
So for all of your concrete requirements – and driveway concrete needs specifically – call us now and start your great-looking project!
Want to Know How We Can Help You?